Get Married in Central Park!
Central Park is one of the most beautiful places to have a wedding in New York City! The many diverse natural landscapes, in combination with the urban city skyline in the background, is simply amazing. Whether you are planning an elopement, a small gathering of family and friends, a destination wedding, or a wedding of 100 + guests, Central Park is one of the best and most romantic places to have your event. Take a look at our map and various locations. Each location is unique, with bridges, lakes, gardens, tree lined paths and more. There are sample photos of each, where you can decide on which spot is best for you and your taste.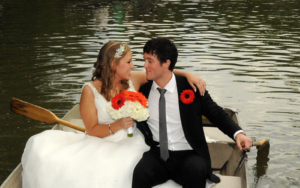 As experienced photographers and planners, we provide guidance in creating your Central Park wedding step by step. From your decision on a location, to finding the perfect officiant, photography, video, florist and musicians to create a memorable day for you and your guests. Contact us today with any questions you may have, and let us help you have the best possible wedding day in New York City!